About
Here you will find everything you could possibly wish to know about Komodo. From the story of our humble beginnings to detailed information on our fabrics, the wonderful people who help make our collections a reality and information on where to buy Komodo.
Use the drop down menus below to discover what makes us tick...
Our Story
The Komodo story grew from epic travel adventure story back in 1988.
Inspired by the culture and colours of Asia and passionate about creating an eclectic mix out of Eastern and Western design ideas, Komodo became the label to watch at fashion shows in London, Paris, Florence and Tokyo.
Joe Komodo says.. "It's a privilege of our civilization to dress up in comfort and style, but it's also the responsibility of todays fashion designers to make that style fairly and sustainable for those who work on it - otherwise, you can only pretend it's cool !"
Komodo has been a pioneer brand, promoting the use and development of Organic Cotton, Hemp, Bamboo, Tencel and other natural fibres since the early 90s. Equally important was the welfare of the suppliers and people who work in the small factory units that make our clothes. There needs to be loyalty and respect to make a good deal for all and we still visit our factories for at least 2 months+ each year to ensure that any problems are solved together.
Today we design beautiful collections in our studio with the best available eco fabrics and carefully tailored using traditional skills in clean and fair factories. We also try to fund good projects we believe in with sustainable support and we promote good practice to all those we can reach.
- Joe Komodo
Joe Komodo has written a book of poems. Through a combination of fable, humor and touching humanism, Joe Komodo conveys powerful and touching messages whilst maintaining his characteristic homegrown spirit and global feel. 'Joe Komodo's Famous Last Words' is a unique and inspiring collection of poetry, which wittily comments upon the world, its morals and how we live and interact with one another. Want your very copy? 'Joe Komodo's Famous Last Words' is available here!
Our Certification
KOMODO is a member of the Ethical Fashion Forum, the industry body for sustainable fashion. Their mission is to support and promote sustainable practices, facilitate collaboration, raise awareness and provide the tools and resources needed to reduce poverty, reduce environmental damage and raise standards in the fashion industry. More information can be found here: www.ethicalfashionforum.com
---
KOMODO has and always will be an independent brand and will always support independent retailers that stock our products. As part of our commitment to this, we promise never to discount products in season and to observe European seasonal sales regulations on our own websites.
Our Fabrics
Cotton is
the most pesticide dependent crop in the world. Every T-shirt uses a quarter-pounders worth of toxic chemicals.
Organic cotton uses non. It's better for the land, the water and the people... All our Organic Cotton is GOTS certified - Joe Komodo says... Be Nice !
Hemp fibre comes from the cannabis sativa plant which grows densly and swiftly in poor soil to a height of 4 meters giving a yield 3 to 4 times more than most substitues (like cotton) without the need of agro-chemicals. The plants do this by capturing very high levels of carbon dioxide. It is also the most useful plant on the planet. All our Hemp fabrics are GOTS certified. Joe Komodo says... Hemp Works !
Bamboo - Smooth and luxurious to the touch, bamboo fabric keeps you cool in high temperatures, while warming you when it's cold. The fastest growing plant in the world, it thrives naturally without need of fertilizers or pesticides and needs very little water. It's yeild is 10 times that of a cotton crop, which is great news for the soil too. Click here for more info - Joe Komodo says... Grow baby grow !
Rayon is made from sustainable tree cellulose - it is not synthetic !
Invented in Paris over 100 years ago, it's name derives from a word meaning 'Rays of Light' because it's so good at showing colours without needing hard dyes and softners. Click here for more info - Joe Komodo says... Shine On !
Soya fibre is made from the waste that comes from Soya bean cake after Tofu and other foods are made,
it's the only plant protein fibre, so it's healthy to wear. It dyes, washes and dries more easily than other
natural fabrics and it doesn't shrink or crease - Joe Komodo says... Try it... you'll feel delicious !
Linen yarns come from Flax plants - it is a historically prestigious fabric taking many skills to process it.
It's very breathable, ideal in warm weather and has a distinguished natural look and feel - Joe Komodo says - Perfect with a cup of tea !
Tencel is an award winning Eco Fibre made from tree cellulose farmed on wasteland.
It is highly economical in its use of energy and natural resources, it is bio-degradable and it feels great. Click here for more info - Joe Komodo says... Sell Tencel !
Recycled Rubber is what we use for the sole units of our shoes. For every 2 pairs of Komodo's we save another old tyre, from the landfill or the bonfire. Makes you wonder who's wearing the other half of this one - whoever it is, might be your sole mate! - Joe Komodo says... Eat, Pray, Love... Go for a walk!
Wool - Komodo does not use man made substitues or blended yarns. Our wool yarns are certified from non-mulesd sources. Some of our wool garments are hand knitted and always hand finished, this means every piece can have minor variations, which we see as a sign of it's individuality.... not an imperfection! - Joe Komodo says... Vive la difference!
Recycled PET (Polyethylene Terephthalate) is the material used in plastic drinks bottles and what we use to make recycled polyester fibre used in our collections. While we always strive to use natural fibres sometimes it is necessary to make use of something man made. Typically this will as a blend in woven fabrics.
Our Factory Code Of Conduct
We produce our garments in factories in Kathmandu, Bali and India. Since the earthquake in Nepal last year we had to call on some help from our fabric suppliers and so now we also make some of our garments in China - this helped relieve the pressure in Nepal and also allowed us to ship more goods by sea cargo and reduce our carbon footprint.
We have been working with some these factories since the early days of the brand. They are medium sized, family run businesses that have grown with us over the years, in turn helping each other to shape the business we are today. Generally it is very rare that we see workers from any of our factories leave their jobs.
Since the beginning Komodo's business ethics have always been a priority and it's always been important that the way in which we manufacture our products be sensitive to the environment and that the people involved at every step of the process are treated with respect, receive a fair wage and are not expected to work in uncomfortable or hazardous conditions. We visit our factories regularly and always discuss logistical improvements with them. We are proud that our main Nepali knit factory has now switched to solar power after a few years of discussions! In the end our main role is to simply be a good customer to these factories, to order well, to pay them well and beyond that to encourage them to think and act fair and green - we are proud of the suppliers we work with.
The majority of factories we use hold certifications like SA8000 and GOTS or are independently audited by bodies like UL.
We can see at first hand how these facilities are run and meet the people that we are indirectly employing. We can report they are a happy bunch and always glad to see us !
The following outlines the standards that we expect of all the suppliers we use to bring you our collections...

No child labour or forced labour
In accordance with the International Labour Conventions (ILO) no child labour will be used in the production of our garments. The factories used by Komodo do not employ any underaged employees. Factories are required to keep an employee register and age certification is mandatory in order to sign a contract of employment.
NO Exploitation of Work Force
Exploitation of the local workforce still does occur in today's globalized economy. So it is important to be vigilant. Typically employees work a 42-hour week, their wages being paid regularly with overtime being voluntary and paid. Workers are entitled to a 1-hour break in every 8-hour shift. They also have one day a week off and are allowed to observe religious and cultural holidays of which there are many. Factories work with time cards systems in order to log hours worked by their staff. Almost all workers making Komodo receive more than average and more than minimum wages for their roll.
No-Discrimination Employment Policy
Our factories do no discriminate against employees based on race, colour, sex, religion, political affiliation or social origin.
Workers' Rights
Regular Meetings are held between the owners of the factories and their staff whereby any grievances or complaints the workforce might have is addressed and resolved.
Additional Employee Benefit
These differ between factories, but include programs like residential dormitories, food allowances and internal medical insurance programs.
Living wage
We insist that all our suppliers pay their staff a decent living wage.
2. Work Place Conditions
Health and Safety
Staff receive training dependant on the nature of their work, so that any occupational hazards can be avoided. All machinery is regularly inspected; maintenance records kept and full operating instructions are available to employees. Only trained staff are allowed to handle any hazardous materials. First aid training is provided to managers.
Fire Regulation
Fires in garment factories have been all over the news in recent years and have led to too many deaths that could have been avoided if basic fire safety policies had been followed. We expect our CMT (cut make trim) factories to hold fire safety certificates issued by local government, subject to regular inspections.
Hygiene Standards
Basic hygiene throughout factories is expected to be of a high standard, particularly in communal staff areas, for example sleeping dormitories and food preparation areas.
3. Environmental Policy
Waste disposal
Our concern for our manufacturing partners is that they try to reduce waste and recycle as much as possible. However, when waste unavoidably arises as a by-product of the production process we make sure our factories dispose of it in clean, safe and environmentally friendly way. All factories sell their scrap waste to recycling units. Every factory does its best to conserve energy and run efficiently.
Photographs by Bibhas Suwal at our K1 factory - Kathmandu Nepal, May 2014
Our Stockists
There are hundreds of beautiful independent fashion and eco lifestyle boutiques around the world that sell Komodo products. Find your local stockist today...
Featured Stores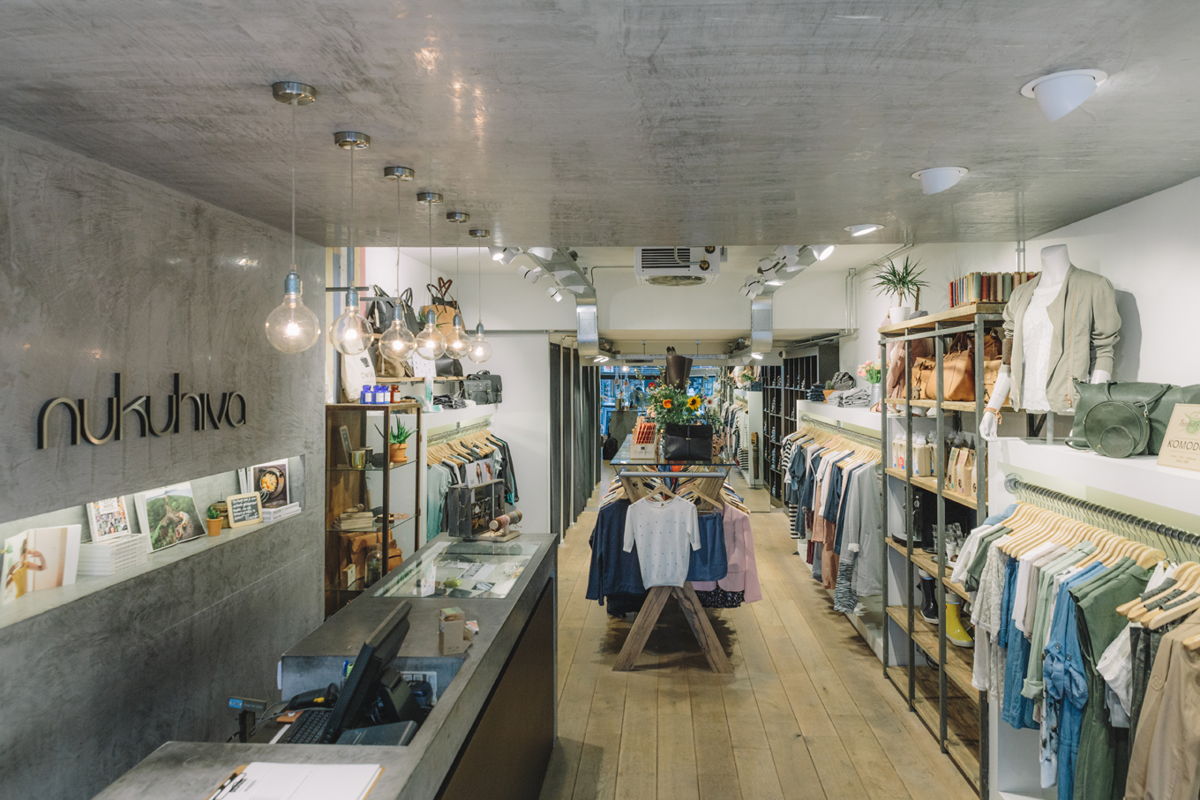 NUKUHIVA, Netherlands
Concerned with a lot of ethical issues, particularly recycling. It is such a waste that so many clothes are thrown away. They support brands that recycle fabrics into beautiful new items (read more).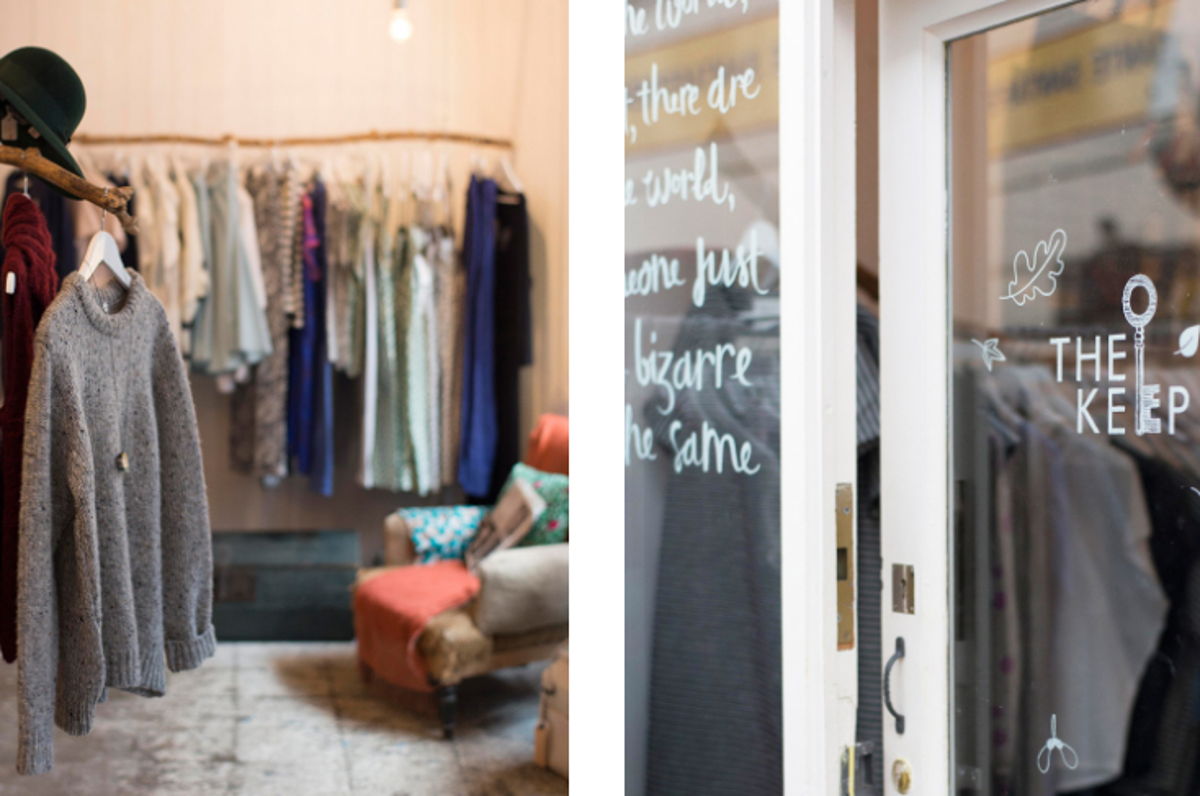 THE KEEP BOUTIQUE, UK
Born in September 2012 its central mission is to seek out and promote fashion brands with true integrity, whilst carefully curating the selection to ensure style comes first (read more).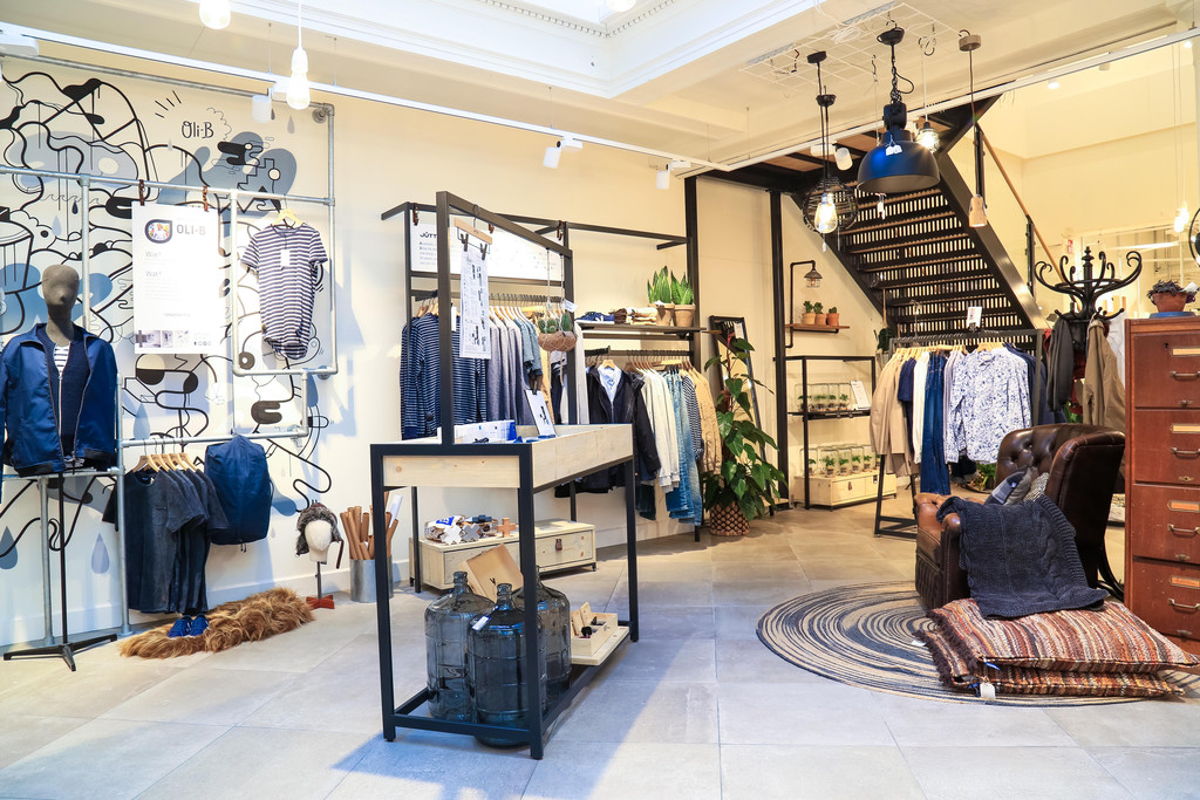 JUTTU, Belgium
Offers more than 100 different brands in fashion, home and food. All of their brands have a story to tell, a 'Juttu'. Whether they produce locally, started from an original idea, produce environmentally friendly, have a specific approach or are socially engaged: they all have something to share (read more).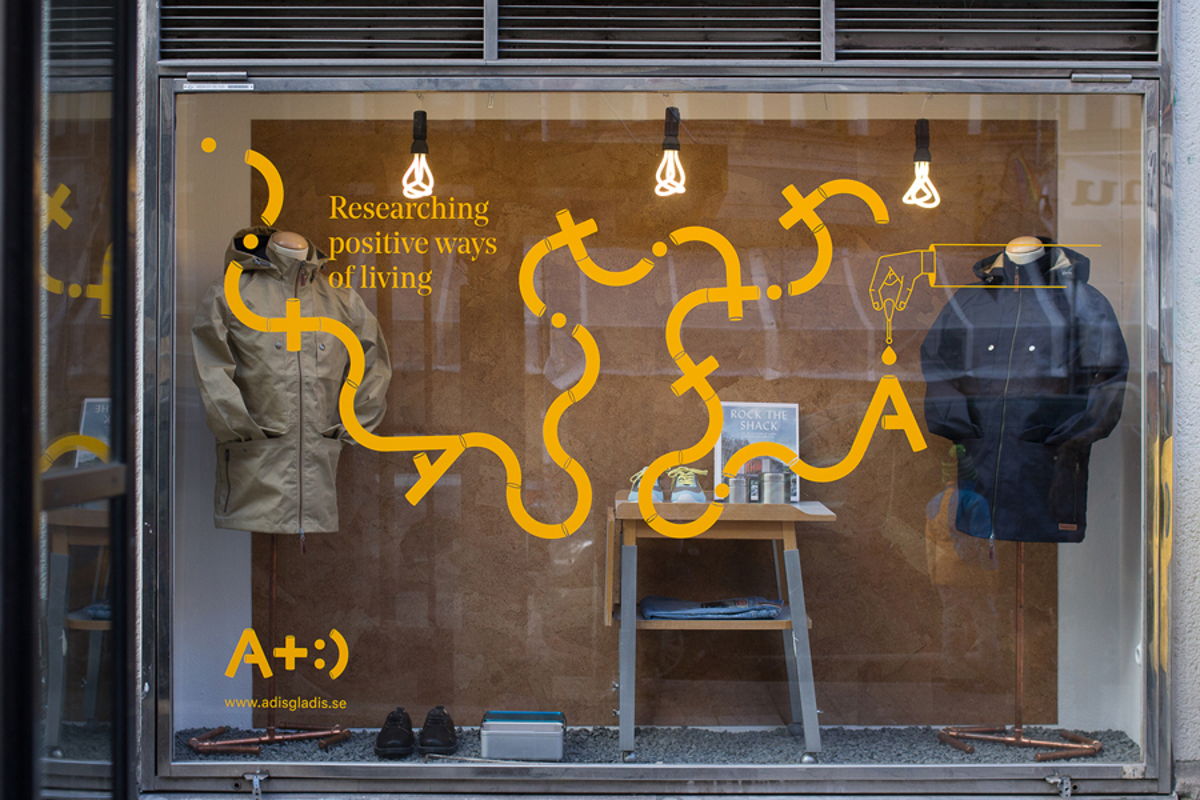 ADISGLADIS, Sweden
With a strong focus on using eco and vegan materials, promoting a urban eco and ethical lifestyle is a the heart of their lovely concept(read more).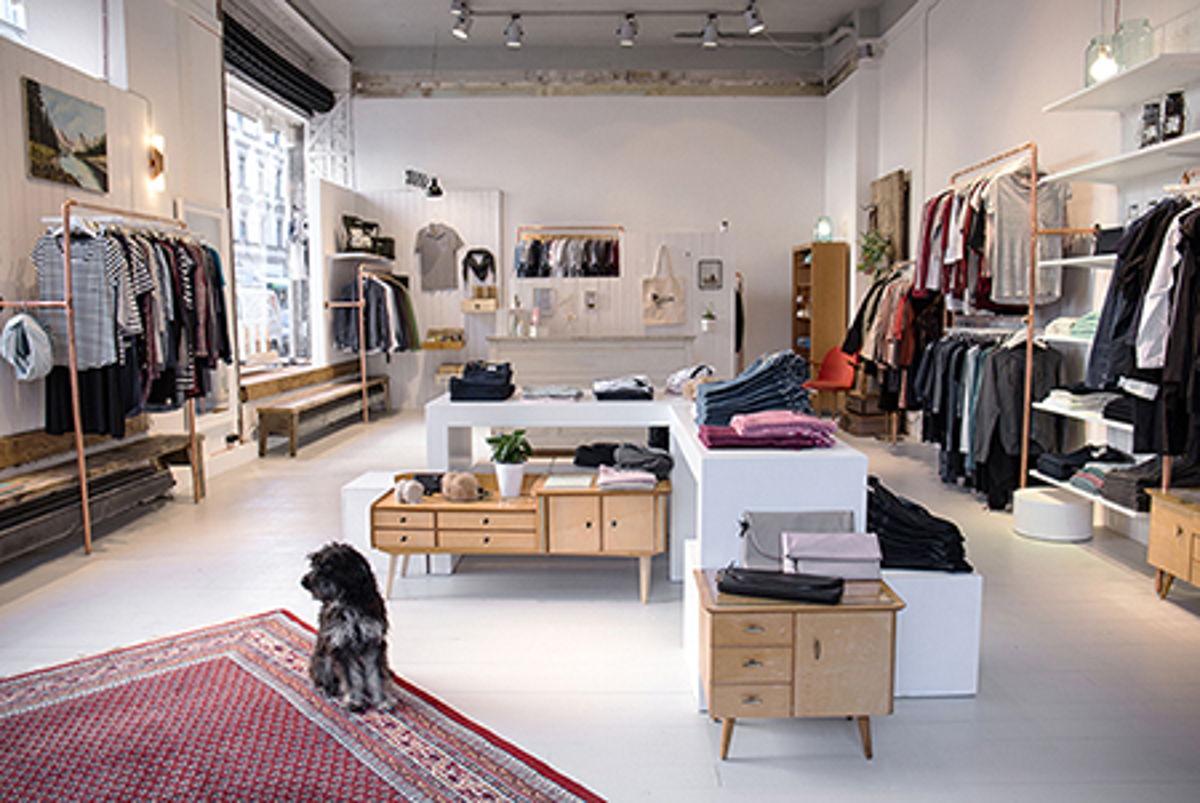 DEARGOODS, Germany
With a triple-friendly concept: All the products are human, animal and environmentally friendly. Fashion is even more fun when one takes responsibility. DearGoods provides consumer without exploitation (read more).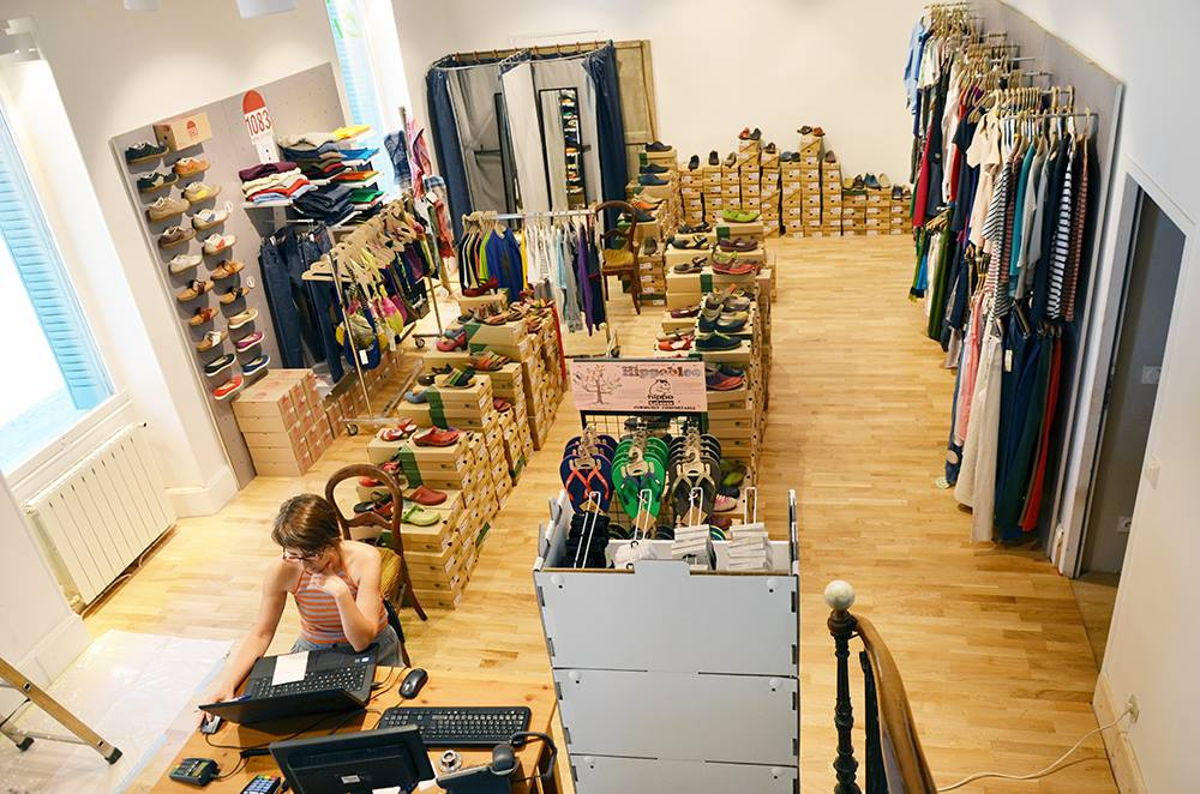 MODETIC, France
Concerned about the impact of there activity on the environment, they are specialized in eco, ethical, fair, local items. You will be able to find some awesome eco fabrics there like organic coton, hemp, linen etc. (read more)