Inspirasia Foundation, Bali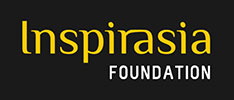 For Everyone, especially those of us who live and work in Bali, the memories of the infamous Kuta Bombings will linger forever... As devastatingly sad as the reality was, it's hard to know what can be done about it...
We had some ideas but they didn't really bear fruit - but for one man, Mark Weingard, who's fiancee was one of more than 200 lives lost to this madness, he found a way to create a positive legacy from this disaster. The Annika Linden Foundation recently re-branded as Inspirasia is a brilliant organisation that has build a wonderful meeting centre and facility in Bali that supports dozens of charitable projects across Bali and Asia. We are proud to support their work and promote their values.