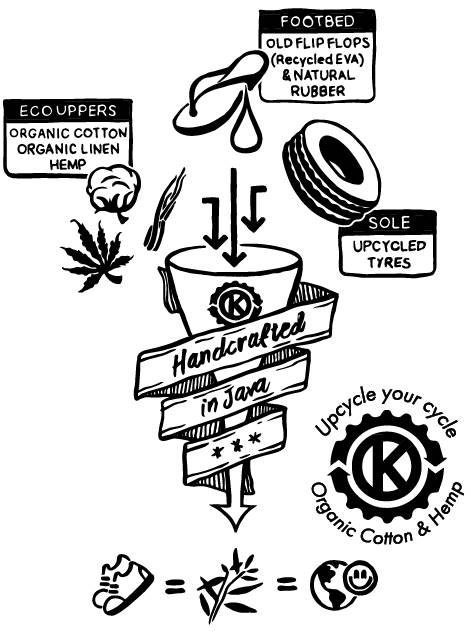 Our shoes feature organic & eco fibre uppers, recycled EVA footbeds and upcycled tyre soles.
There are no animal products used in our shoes and we do not use any product that has been tested on animals
Our shoes are 100% VEGAN.
---
PICK ONE PLANT ONE
For evey pair of shoes sold Komodo will plant a tree as part of our ongoing support of reforestation programmes around the world.
For more info the projects we support visit:
---