Tibet Relief Fund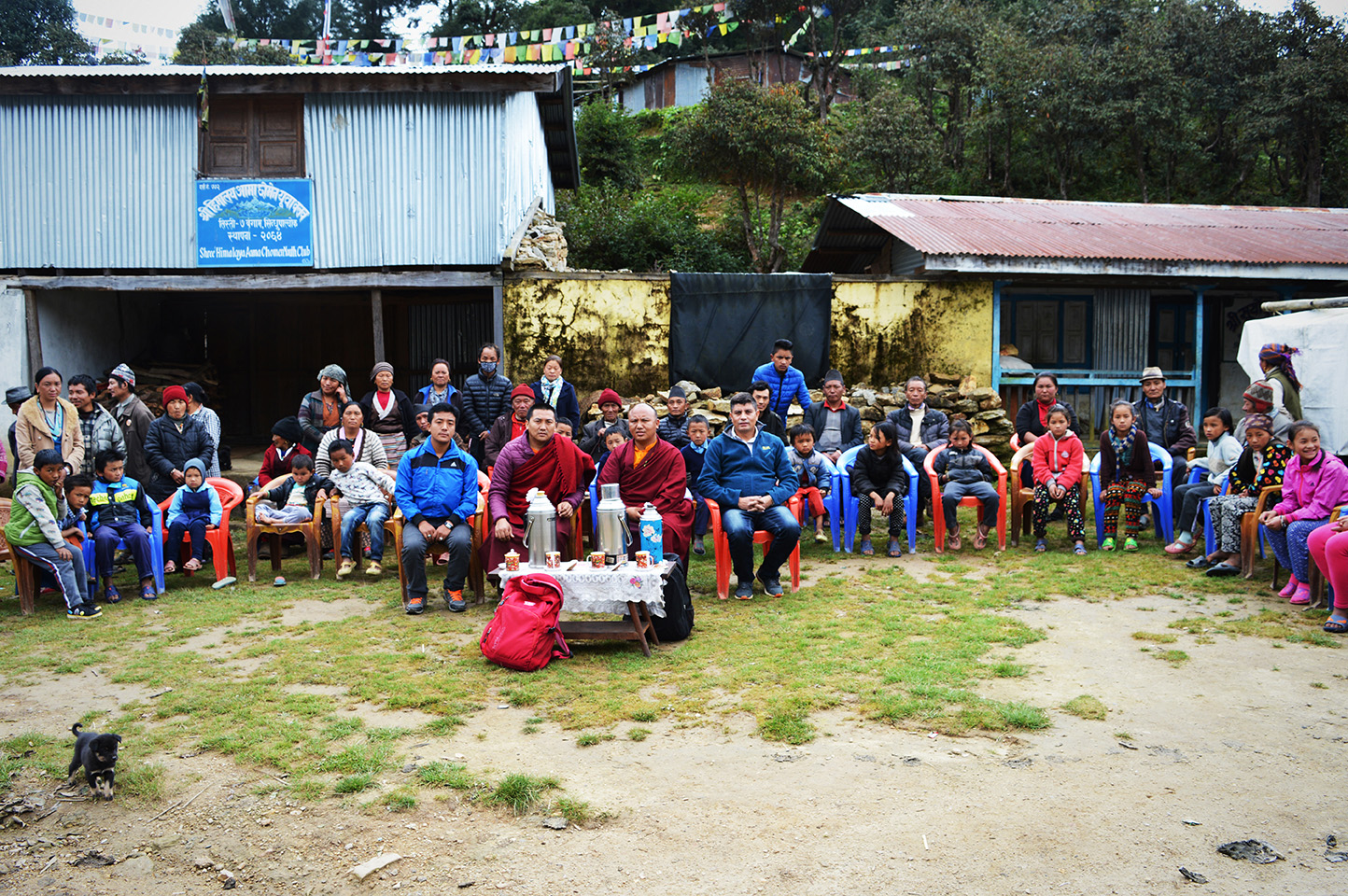 Above: Village meeting with members of Build Up Nepal representatives Centre: Jigme Wangchuk, Penpa Sherpa and Kulendra Neupane
As you probably know, we have been supporting Tibetans and their continued struggle; political groups dedicated to the cause; and affiliated charities since the birth of Komodo in '88. One of these charities, Tibet Relief Fund, have worked closely with a small, remote village near the Nepalese border called Bakhang since 2009 supporting and funding one of their teachers. There are around 60 families living there and in the neighbouring village of Tsagam. The 4 hour walk from the nearest road is long and often blocked by landslides making it exceedingly difficult for the Tibetans living in the village to gain access to everyday necessities.
Devastatingly, the village school was destroyed by the earthquakes in 2015, and since then, the children have been forced to attend their classes in a tent. This has resulted in students gradually dropping out of school as the tent offers little protection from the extremities of Himalayan weather, particularly monsoon rains and bitter cold. In the summer of 2016, only a third of the children were still attending school, and more may have dropped out since then.
Without an education, these children have no power over their futures. They cannot go on to skilled professions, and then bring these skills back to benefit their community. Unfortunately, they are likely to remain in the village working at menial and low-paid jobs for life. However, you can help…
The Tibet Relief Fund wants to rebuild the school and have all the children back studying again before winter. However, this can only be achieved by providing a warm and safe place for the kids to complete their studies through using local materials and ensuring earthquake-resistant techniques are implemented so future disasters will have less impact. We are fundraising money to help build the school and welcoming any donations from you, our lovely customers. Please join us by donating as little or as much as you can to enhance the lives of these kids.